Ryan Hughes Training
19 & 21 April 2019
An opportunity not to miss. American Championship Winning Trainer Ryan Hughes is offering a training programme at BORC before the Nationals taking place in May. He has trained the worlds best, just to name a few, Danger Boy Deegan, Eli Tomac & Dean Wilson. Become a better safer rider and book now to avoid disappointment.
LIMITED SPOTS AVAILABLE
Venue: BORC
Dates: 19nd & 21st April 2019
Cost: R5,000 per rider
Interested riders must send booking form to tyson@btac.co.za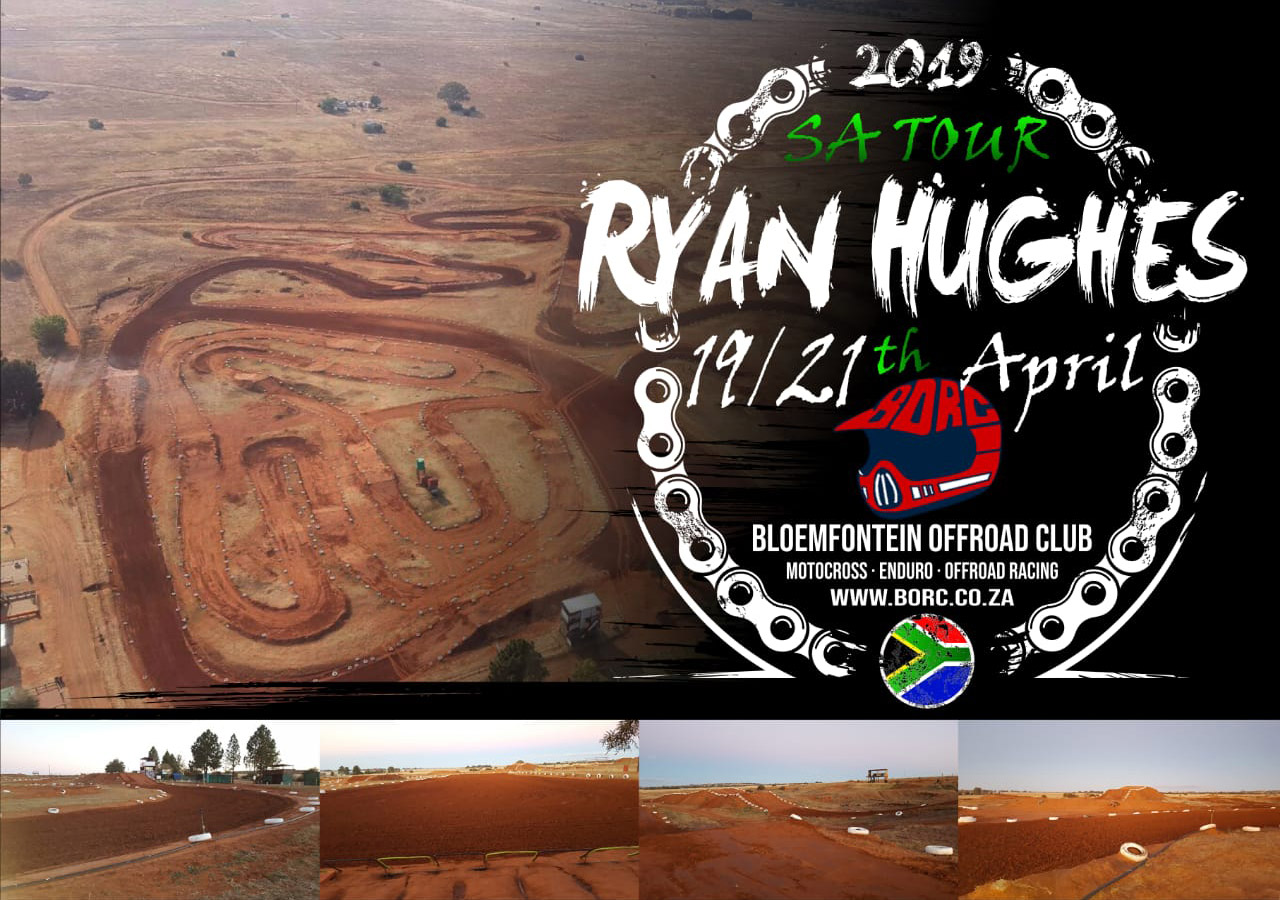 Other News
MSA Regional: Round 4
13 July 2019
MSA National: Round 3
25 May 2019
Dash for Cash / Potjiekos Competition
27 October 2018
Congratulations to the Grand Masters who won the Potjiekos competition this year followed by Advance Juniors 2nd and 50, 65 en 85cc 3rd. Blade Tilley and Johan Vogelesang won the dash for cash in the junior and senior classes respectively.
Free State Team Won 2018 North vs. South Inter-provincial Challenge
23 September 2018
Congratulations to the Free State team who won the WOMZA 2018 North vs. South Inter-provincial Challenge this year.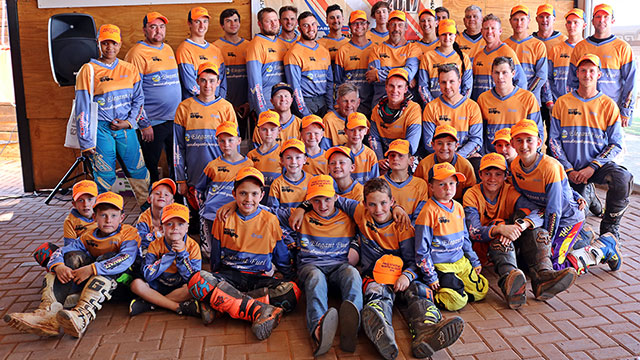 Read article and view photo
BORC Members in SA FIM MXoAN Team
17 July 2018
Congratulations to the BORC members that are included in the SA FIM MXoAN team that will represent South Africa in Zambia during August.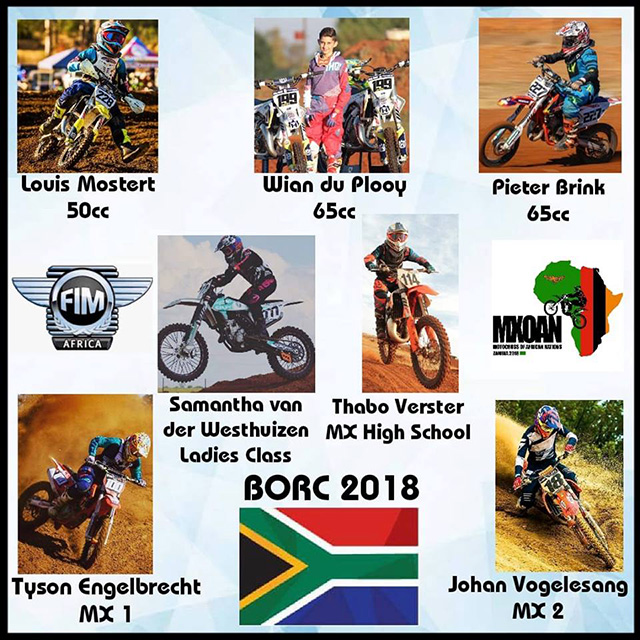 Read article and view photo
2018 King of the Whip Finalist -
Neels van Niekerk
24 February 2018
Congratulation to BORC's Neels van Niekerk that ended in the top five and competed in the extremely close and exciting final for the 2018 'King of the Whip 2018' competition in Johannesburg.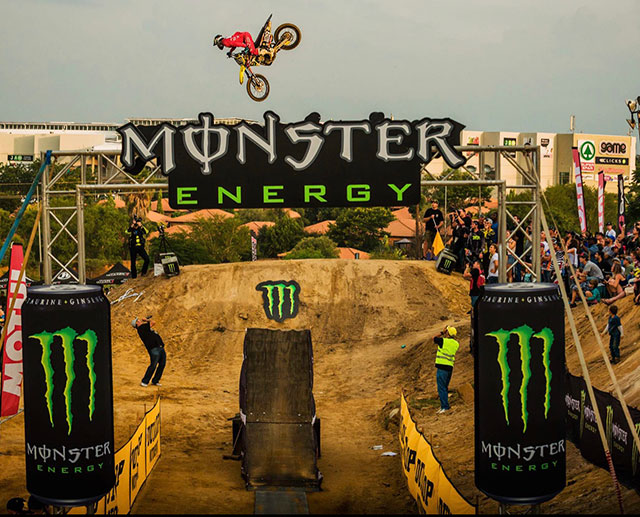 Read article and view photos
Appreciation to all sponsors -
Dealer Day
20 January 2018
On behalf of BORC we would like to thank the following people for your sponsorship in making the Dealer Day at BORC a great success.
Read more