2018 King of the Whip Finalist -
Neels van Niekerk
24 February 2018
Congratulation to BORC's Neels van Niekerk that ended in the top five and competed in the extremely close and exciting final for the 2018 'King of the Whip 2018' competition in Johannesburg.
King of the Whip 2018 Crowned | neelswhip129 | neels.vanniekerk.96
Other News
BORC Members in SA FIM MXoAN Team
17 July 2018
Congratulations to the BORC members that are included in the SA FIM MXoAN team that will represent South Africa in Zambia during August.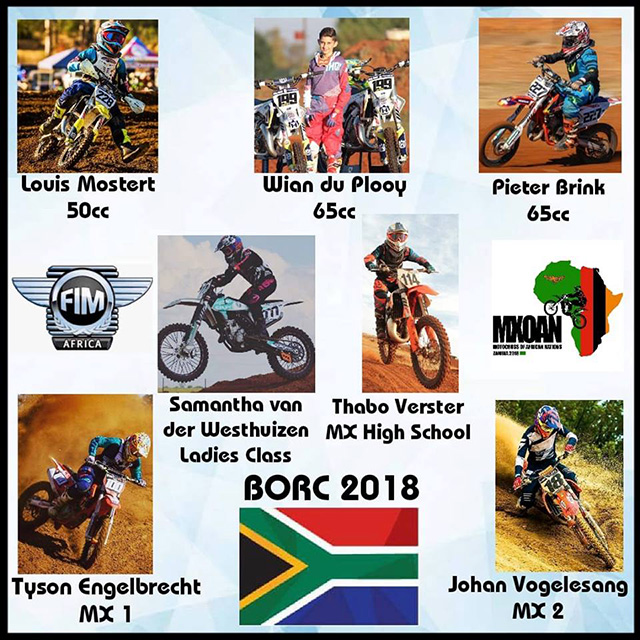 Read article and view photo
Appreciation to all sponsors -
Dealer Day
20 January 2018
On behalf of BORC we would like to thank the following people for your sponsorship in making the Dealer Day at BORC a great success.
Read more