Appreciation to all sponsors
20 January 2018
On behalf of BORC we would like to thank the following people for your sponsorship in making the Dealer Day at BORC a great success.
VRYSTAAT NASORG SENTRUM SPONSORS
Anton Engelbrecht
Wimpie Vermeulen
Shaun Stevenson (Stiffie)
Herman Maartens
Danie Verster
Ryno Lategan
BORC Sponsors
Paul Saffy - Waterfront Vouchers for our first Bloemfontein Regional Race
Dillon Welding - Trophy boards and medals for our two 50cc classes as well as 65cc class.
Dealers
We would like to thank all the Dealers on exhibiting bikes as well as accessories on the day and hope to see you next year at this exciting annual event.
Honda Wing Central - Husqvarna
Orange County KTM
Salleys Yamaha
BMW
PPS
Suzuki
Lucky Draws
JD Ferreira from Sweat Gear
Your continued support is much appreciated.
Kind Regards
RUDI DU PLOOY
Other News
Dash for Cash / Potjiekos Competition
27 October 2018
Congratulations to the Grand Masters who won the Potjiekos competition this year followed by Advance Juniors 2nd and 50, 65 en 85cc 3rd. Blade Tilley and Johan Vogelesang won the dash for cash in the junior and senior classes respectively.
Free State Team Won 2018 North vs. South Inter-provincial Challenge
23 September 2018
Congratulations to the Free State team who won the WOMZA 2018 North vs. South Inter-provincial Challenge this year.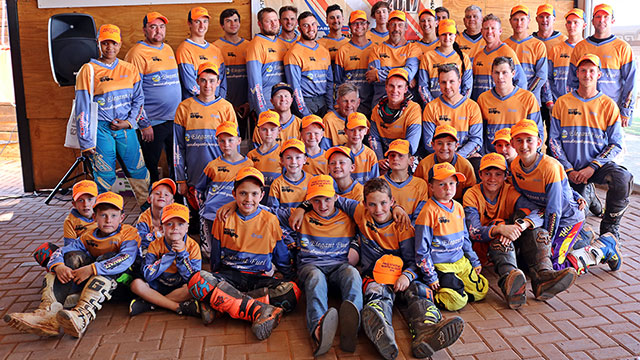 Read article and view photo
BORC Members in SA FIM MXoAN Team
17 July 2018
Congratulations to the BORC members that are included in the SA FIM MXoAN team that will represent South Africa in Zambia during August.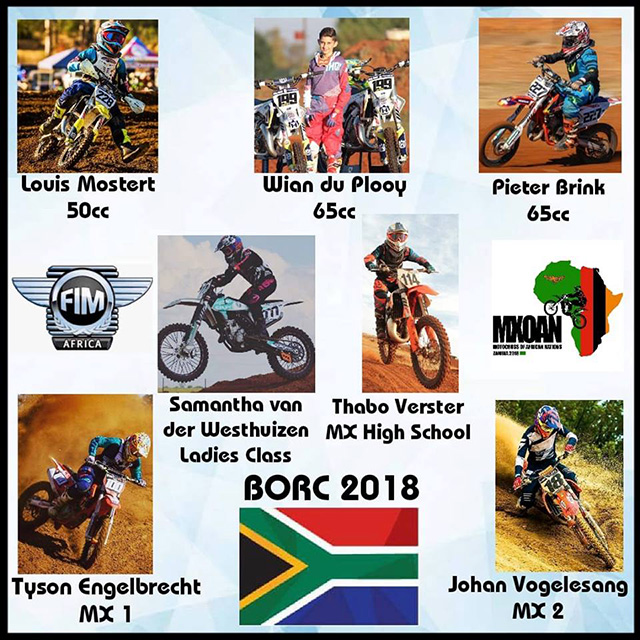 Read article and view photo
2018 King of the Whip Finalist -
Neels van Niekerk
24 February 2018
Congratulation to BORC's Neels van Niekerk that ended in the top five and competed in the extremely close and exciting final for the 2018 'King of the Whip 2018' competition in Johannesburg.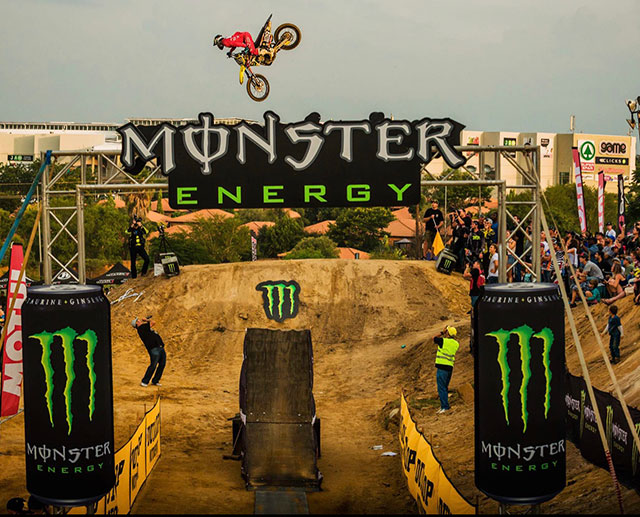 Read article and view photos